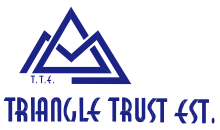 Triangle Trust Est.
Beirut - Lebanon

From Anywhere ...
To Everywhere ...

Shipping
Clearing
Insurance

From Anywhere To Everywhere


Shipping


Clearing


Clearing


Triangle Trust Est.
We timely handle your operations with all required care
Insurance
The scope and level of insurance coverage largely depend on the nature of goods and their value.
In sea shipments, containized goods carried out by regular shipping lines, in general, are less subject to damage during their transport.
Packaging and its quality, and stuffing into containers are also factors to consider when deciding on the type of insurance required.
It is important to note that all incidents due to the ship management and its consequences are covered in the three main insurance available in the market:Institute Cargo Clauses, A,B and C.
Also important to consider is that risks such as Willful misconduct of the Assured, Insufficent packing or unsuitability of packing, etc. are not covered by any of the three main available insurance covers.
We can help you in making the right choice.
For reading: